If you have booked a remote session, there are a few steps that you will need to take to connect to our TechAssist agents.
Locate Email
NOTE: Note received an email? Please check your junk box.
Open the email you received from no-reply@totalav.com
Click the green button named Click Here to Share Screen in the email
Accept Terms
Accept the terms and conditions if you agree
Copy the link
Paste the link into your browser address bar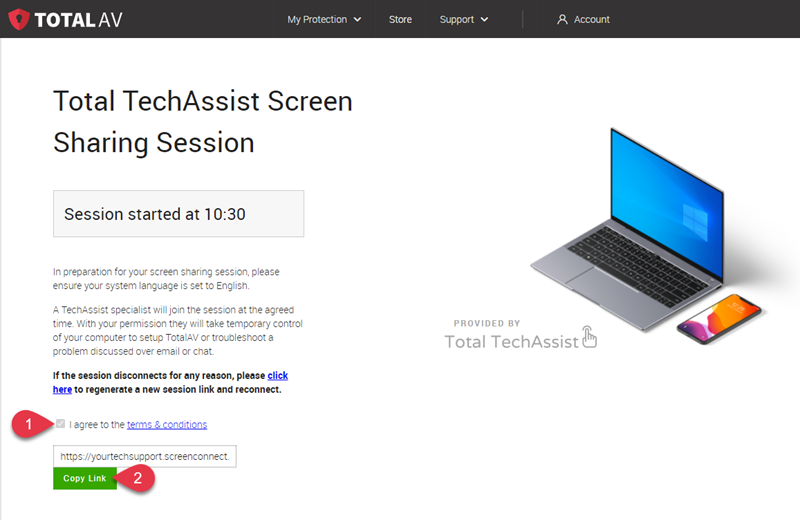 Download and Run ConnectWise
ConnectWise is the software our Tech Assist agents will use yo access your PC and resolve your issue. You will therfore have to download the software for us to connect to your desktop.
Open The Downloaded file (This will have downloaded when you pasted the link into your browser address bar)
Follow the instructions on the image below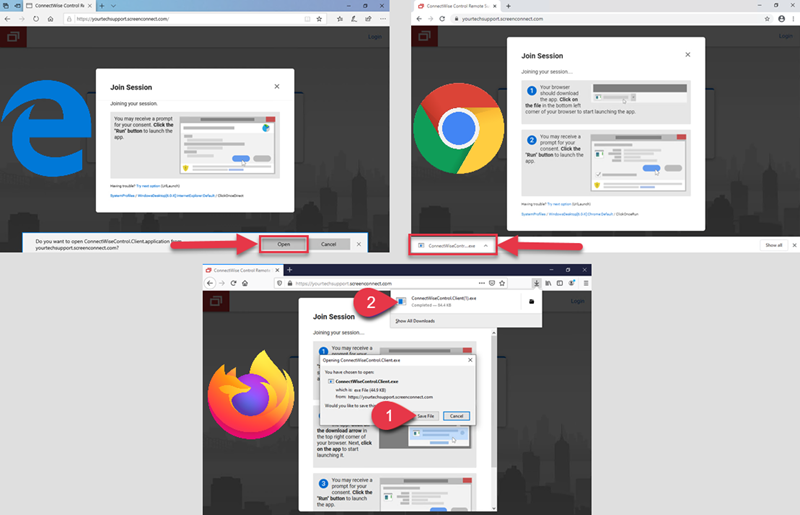 Click Run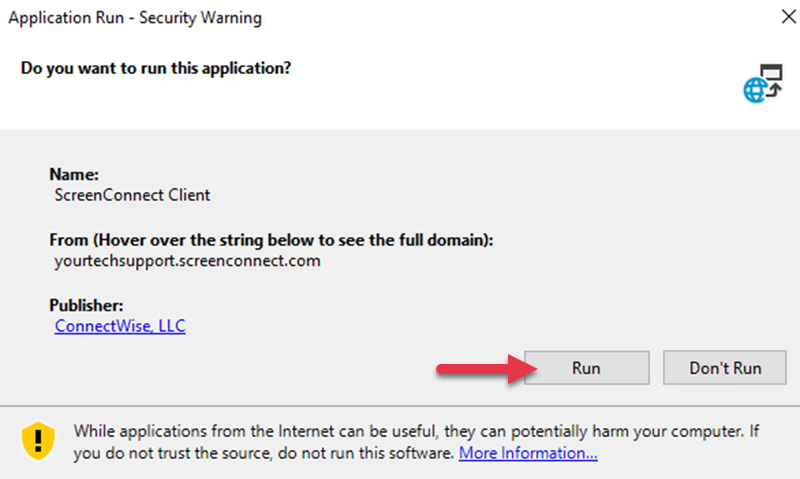 Open ConnectWise
You will now be ready to connect to our TechAssit agents. Once it's your session's start time, an agent will take control of your computer and communicate to you by opening up a chatbox.
If you would like to disconnect the session at any point, you can control the session by using the session application. This can be found in your system tray.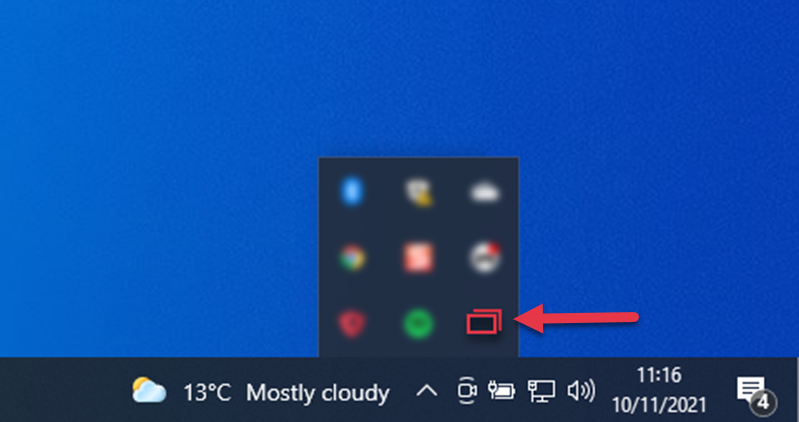 NOTE: For security, if the session is disconnected you will not be able to reconnect. A new session link will need to be created.